Do Business with Our Experts on the South Shore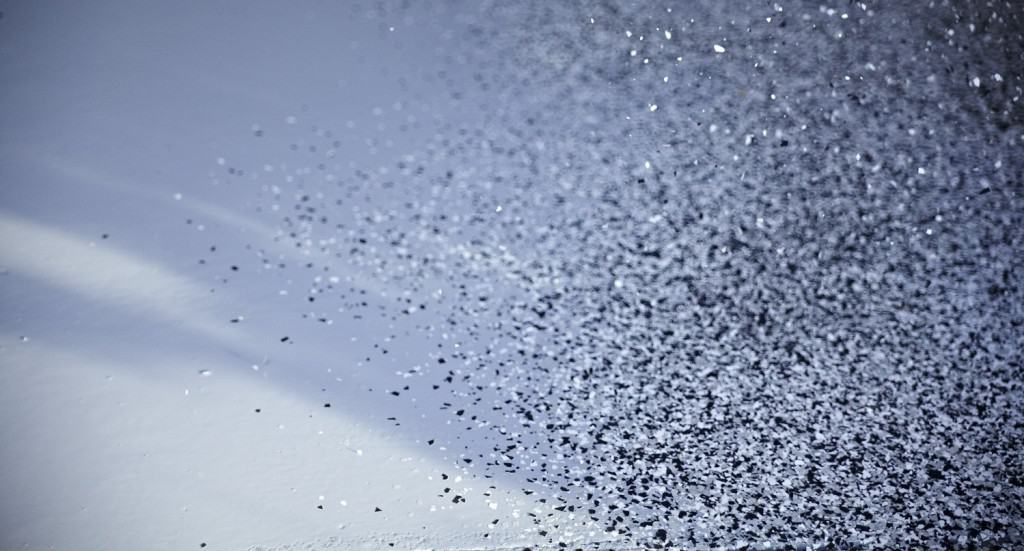 Are you planning to redo your garage floor? Béton Surface has the expertise and equipment to offer you a result that meets your expectations! Our team on the South Shore will install your new garage floor in a single day, allowing you to quickly resume your activities.
The Béton Surface team guarantees availability 7 days a week in order to respond within the quickest delays.
We offer several types of garage floor coatings to respond to all preferences and budgets. You can therefore find in our range of coatings:
Poluyrea with Flakes : This coating is known for its durability. Among the most solid coatings available on the market, this one offers you peace of mind lasting many years.
Epoxy Solids: This type of coating is waterproof, resistant and easy to maintain. Available in several colours, you will be able to select the one that meets your tastes from a wide range of choices.
Metallic Epoxy: This type of modern coating is ideal for basement, loft and kitchen floors.
Clear Epoxy Concrete Coating: This type of coating is an alternative to polishing and is far less expensive in the end. The result is just as aesthetic and solid.
You can also do business with Béton Surface for coating your basement and loft floors, or any exterior concrete surface such as stairs and balconies.
The Beton Surface South Shore Team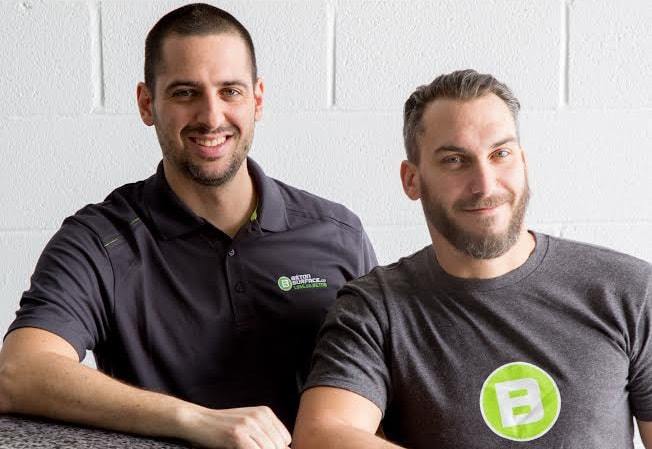 We believe that establishing a relationship of trust with our clients and partners is at the core of success. It's important to always be in tune with their needs and respond accordingly.
Nicolas and Alexandre have joined forces to develop Béton Surface across the province, while continuing to offer quality service to all of their clients on the South Shore! Partners at work and in life, Nicolas and Alexandre share the same passion for entrepreneurship and management that they do for sports. Ambitious and curious, they are both adamant that customer satisfaction is their first priority.
Béton Surface South Shore: Areas Served
Contact us now for a free quote on the installation of your new garage floor on the South Shore! We are located at 3285 1st Avenue in Longueuil (J3Y 8Y6).
We serve the following areas:

Nous desservons les zones suivantes :
Longueuil
Boucherville
St-Hubert
Brossard
Sainte-Julie
Saint-Lambert
Sainte-Catherine
La Prairie
Delson
Saint-Constant
Saint-Bruno
Greenfield Park
Saint-basile-le-Grand
McMasterville
Varennes
Beloeil
Candiac