Count on Us for Your Garage Floor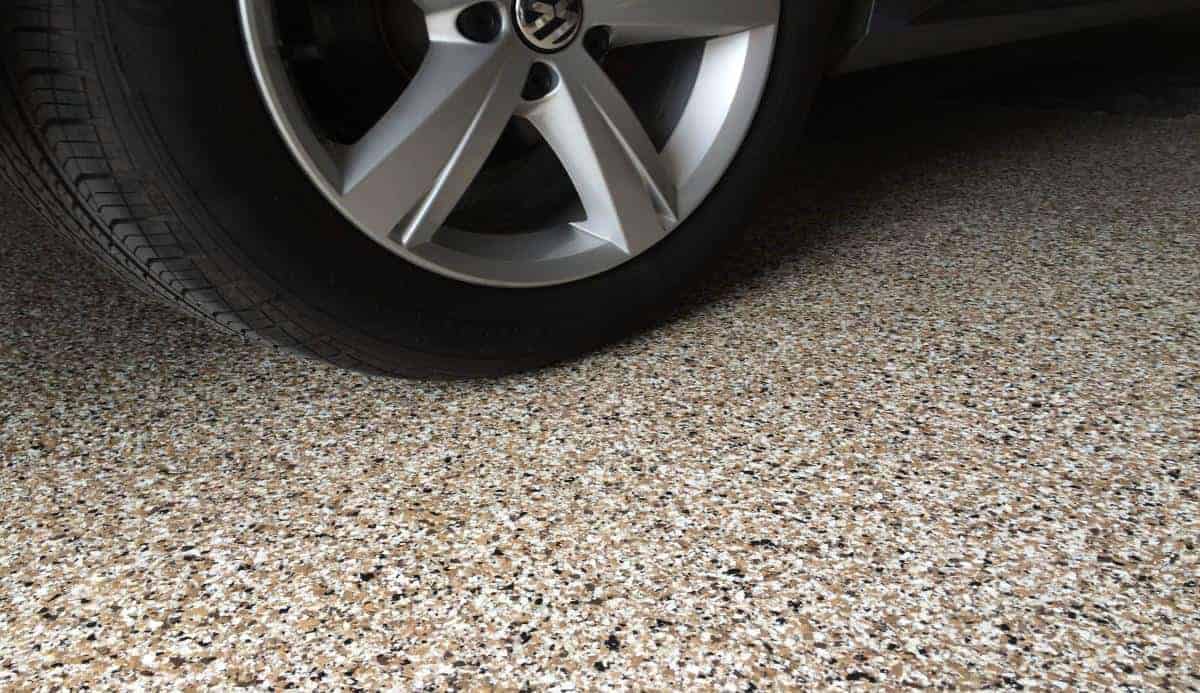 Want to redo your garage floor in Montérégie? Béton Surface offers professional services and quality surface coatings in your region. Whether it's for your garage floor, basement floor or any other exterior surface, Béton Surface has the expertise to serve your surface coating needs.
Our vast array of coating choices will allow you to find the right solution for you and your budget. The products we offer are the following:
Polyurea with Flakes:
This coating is an innovative solution that offers several advantages. It is resistant to heat, UV rays and stains. It is an effective alternative for garage floors or exterior surfaces, such as a terrace or poolside deck.
Metallic Epoxy:
This type of coating offers a visual effect and varied colours that will give off a luxurious finish to your surfaces. Perfect for basements, bathrooms or kitchens, metallic epoxy offers a unique appearance and is available in several colours.
100% Solids Epoxy:
This coating consists of a resin and hardener that offer an economical alternative for a durable floor surface. It is ideal for a workshop/studio, basement or any other interior surface.
With its unique business model, Béton Surface acquired an expertise all its own to ensure its clients a durable product. We offer a warranty of up to 20 years, depending on the services selected.
The Béton Surface Montérégie Team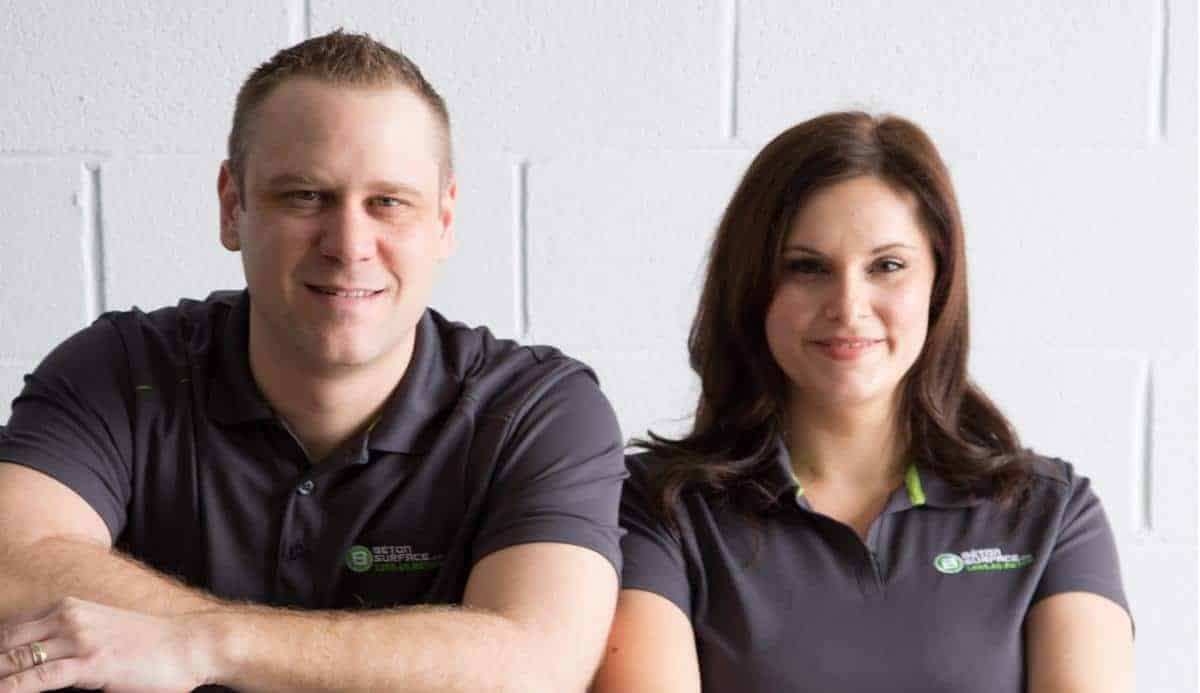 We've been in Montérégie for over 25 years. We care about the region and feel privileged to be a part of our community.
Steve and Karina are the franchisees overseeing the Montérégie region. A couple in life, they are also business partners with a passion for entrepreneurship. Active in their community, they do extensive volunteering as well as are members of the camber of commerce. Steve has 13 years of experience in the construction sector and site management. Karina has been a customer service and sales specialist for 12 years. These two entrepreneurs fuse complementary expertise to create the best surface coating team in Montérégie.
Our Achievements
Béton Surface Montérégie: Areas Served
For your garage floors in Montérégie, contact the Béton Surface team located at 18 Ravel in Saint-Jean-sur-Richelieu (J3B 0E4). Our Montérégie team serves the following areas:
Saint-Jean-sur-Richelieu
Saint-Luc
Chambly
Châteauguay
Mont-Saint-Hilaire
Carignan
Mercier
St-Marc-sur -Richelieu
St-Phillipe
Napierville
Bedford

[Total: 2 Average: 4.5/5]