Concrete floor coatings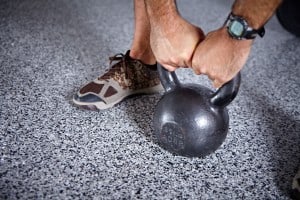 Lately there has been a big trend in the construction world: lofts. In neighborhoods everywhere, old factories, schools and churches are being converted into condominiums. And this is all for the better! This way, we can preserve the building heritage that gives our neighborhoods their charm. Fortunately, these buildings have very solid concrete floors which ensure excellent acoustic insulation. There are also many residential basements that have great potential to become outstanding, well-decorated recreation rooms perfect for get-togethers with friends.
We believe that it's a mistake to cover these surfaces with a floating floor, engineered wood flooring or carpeting. Before making such a decision, be aware of how fortunate you are to have concrete floors, which lend themselves to very trendy solutions such as clear epoxy or metallic epoxy finishes.
Clear epoxy
During a visit to your favourite book or record store, you noticed that the floor was concrete and very shiny. You liked it and wondered if you could have a similar floor in your loft or basement. The answer is yes!
Béton Surface has developed a technique that achieves the same professional result. The first step involves using a diamond grinder to prepare the surface by removing all impurities and obtaining a level, smooth finish. Then the grinder goes over the surface again to remove any traces left by the grinder during the first step. After this preparation, we apply two coats of clear epoxy. If you want a less glossy finish, it is possible to apply a third coat of satin-finish epoxy. You won't believe how impressive the results are.
Metallic Epoxy
Metallic epoxy finishes are now available. For this finish, the concrete slab is prepared in the same way as with the clear epoxy, except that the first epoxy coat contains metallic pigments that look like automotive paint. We then apply a coat of clear epoxy with the chosen gloss level. A very large choice of colours is available to enhance your décor. If you desire, a second or third colour can be added to give a marbled look to your floor. We like to say that every surface finished this way is a work of art, as every final product is unique, depending on the creativity of the application professional at that moment.
Regardless of whether you opt for the clean look of the clear finish or the high-tech appearance of the metallic finish, every time you walk on the floor of your loft, you'll congratulate yourself for deciding to let our specialists do the work.