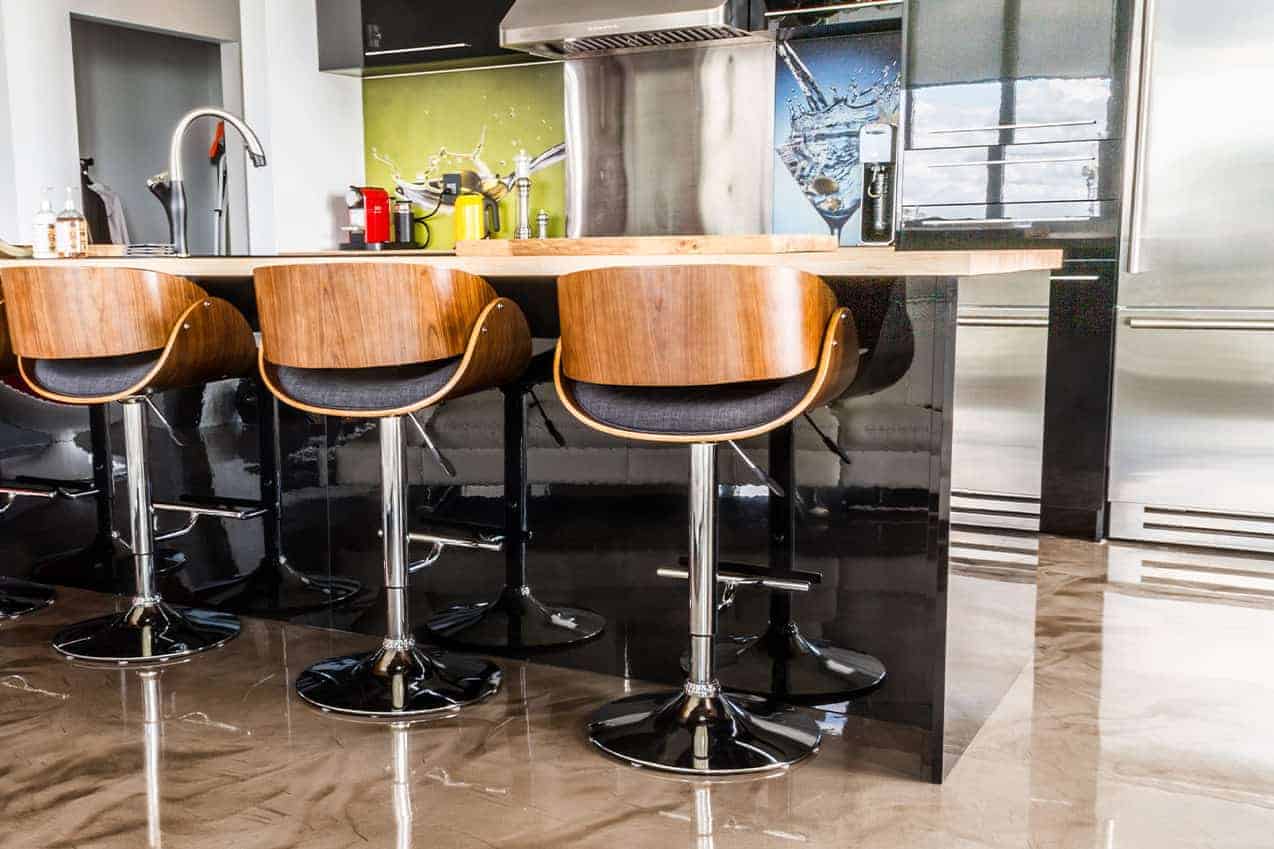 Ottawa epoxy floor owners, rejoice! Beton Surface offers its fast, professional and impeccable epoxy floor service in Ottawa. If you are looking for the ideal company to entrust your project to, look no further. Our company is specialized in epoxy floor coating!
With more than 10 years of experience in the field, our team is more than qualified to make your dreams come true. We acquired a comprehensive knowledge of concrete floors and coatings, which helps us guarantee impeccable end results. No matter the size of your project or the floor to coat, our team is ready to take up the challenge! We will happily take the projects of Ottawa homeowners, business owners as well as industrial projects. 
As soon as you contact us, our team will support you. From the beginning of the project to completion, we will take care of everything for you. Our team is also available during our work hours, 7 days a week, if you have any questions.
If you have an epoxy floor coating to do in Ottawa, do not hesitate to entrust it to us! We'll make sure you'll be satisfied. 
Ottawa Epoxy Floors: Everything You Need to Know
We can install epoxy in almost any room, and we offer a wide variety of epoxy products to fit each room's needs. For example, we will not recommend the same type of epoxy coating for a kitchen as we would a garage. We invite you to browse our products, and if you have any questions, do not hesitate to contact our consultants. They'll be happy to help you determine the best material for your project.
The Different Epoxy Coatings Offered by Our Experts
Epoxy Solid

: For an epoxy floor coating that will last you many decades, we highly recommend epoxy solid. We also offer this product in a

wide variety of colors,

styles, and finishes. It is also a product known to be easy to care for, resilient, and easy to add to any decor. You can easily add it to kitchens, familial spaces, as well as any rooms of the house.

Polished Concrete

: Polished concrete is a favorite of our team when it comes to the garage floor coating. This material

enhances the natural beauty of concrete

while being durable, resistant, and almost perfectly watertight. 

Metallic Epoxy

: For a unique epoxy coating in Ottawa, we suggest metallic epoxy. Its highly esthetic designs, resistance, and durability make it an excellent product. It adds a modern touch to any room it's added to. 
Why Choose Beton Surface for your Floor Coating Projects?
One of our team's priorities is to ensure your peace of mind when you give us a project. Our team has been formed through rigorous work methods. All of our epoxy coatings in Ottawa done in the complete respect of the national building code. This is why we are confident we can guarantee an impeccable result. We are so confident in the quality of our work that we can guarantee your epoxy floor up to 20 years. 
Furthermore, the quality of our service doesn't stop at our professionalism. We also carefully select our material to ensure the durability of our work. All of our materials are thus chosen in accordance with the highest standards in the industry. We also understand that it can be challenging to decide which material to choose. One of our team's strengths is our capacity to listen and help our customers determine the best material for their project. 
Finally, we can work with your schedule. Our schedule for epoxy coating in Ottawa is flexible. If you are a business owner, we can choose a time slot where we'll least be in the way of your commercial activities. Do not hesitate to consult our floor experts to know all that we can do for you. 
If you have any questions concerning our Ottawa epoxy floor service, contact us. We'll be happy to take your call and answer all of your questions.